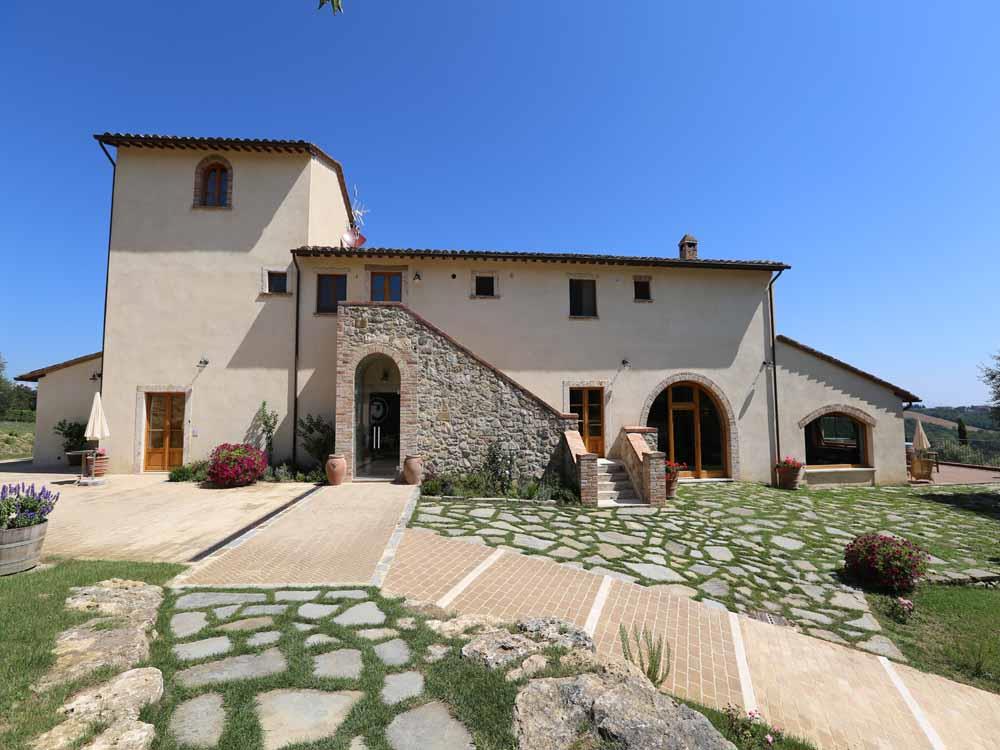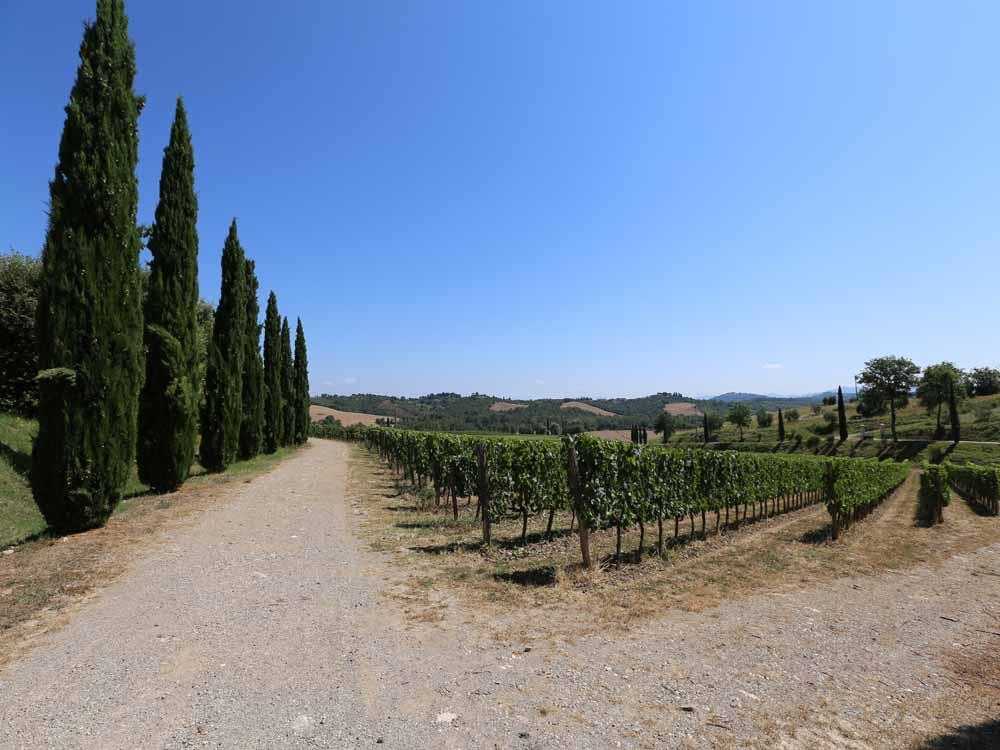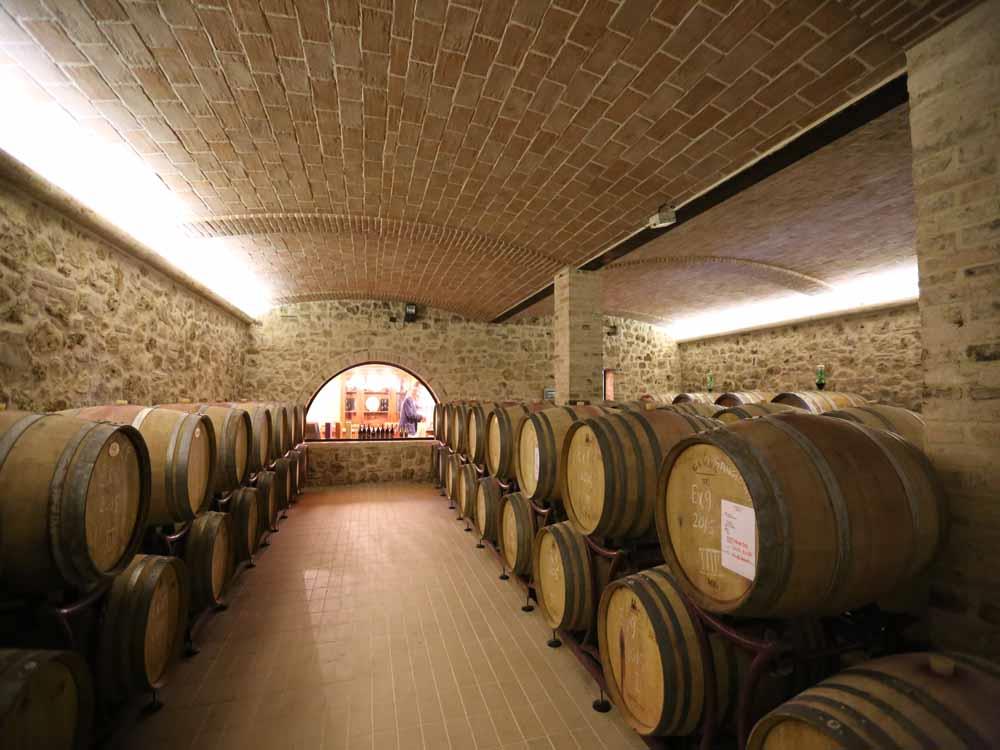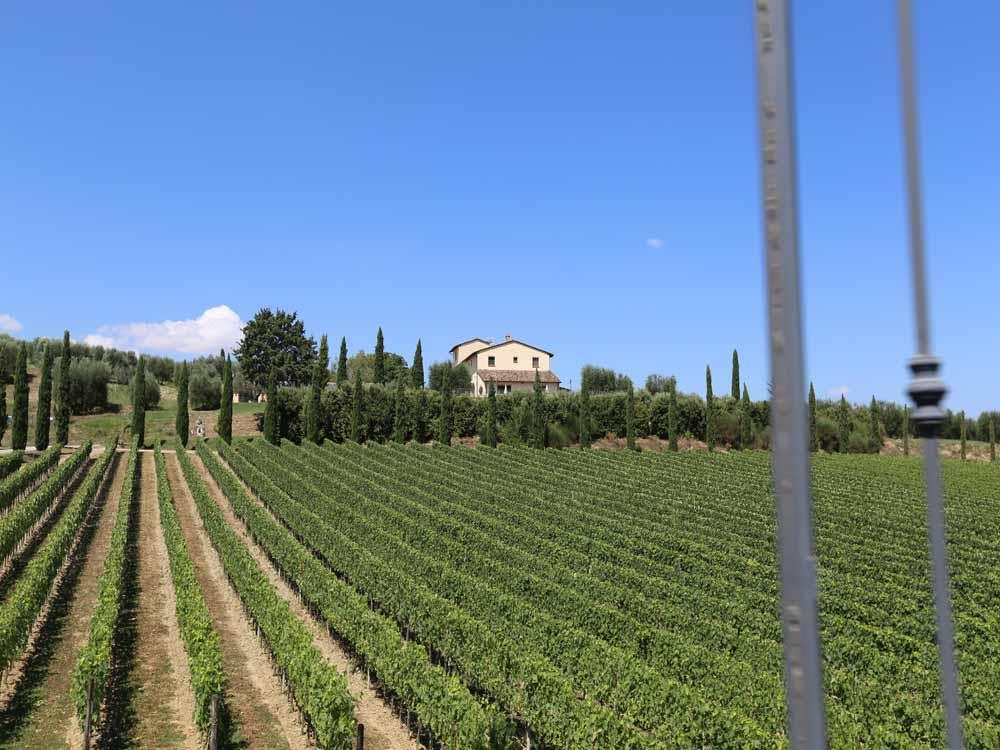 Last Updated: 03/02/2017  
Tags:
This truly spectacular wine estate near Sarteano in Tuscany is ideally located with easy access to major road links and benefits from its stunning geographical position. The 125 hectare estate centres around a large and luxuriously restored villa, which is presently operating as a boutique hotel. There are 8 beautifully designed private suites in the main building and a further 5 independent suites in an adjacent building. All suites are unique with antique Italian furniture and an attention to detail one would normally find in a 5 star hotel.

Le Buche benefits from an enormous, ultra-modern Wellness centre on the lower level, complete with Turkish bath, sauna and steam rooms, showers, gym and treatment rooms. All the systems are new and professionally maintained to guarantee an ultimate experience of wellbeing.

The villa has been designed for guests to immerse themselves in all things Tuscan. Therefore, as you would expect, Le Buche is equipped with a professional kitchen and a conservatory style al fresco dining area, which is just perfect for any occasion.

Additionally, there are large communal areas on the ground floor for relaxing with a book or an Italian style business meeting with fresh Italian coffee and homemade Italian organic food. Here you will find a warm and inviting ambience.

The swimming pool is perfect and the classic Tuscan countryside enhances your ultimate Italian experience.

Le Buche is an incredibly rare opportunity for the incoming purchaser/s to enhance and develop both the Italian boutique hotel and the Tuscan wine estate.

The Tuscan wine cantina:

A short distance away for the main building is the hub of the winemaking activity. An enormous 1,800sqm newly built cantina. This wine cantina is set over two floors and incorporates events and tasting areas as well as external terraces, catering facilities, private offices and a cantina wine tasting room, where one can see the old oak wine barrels through a picture window.

This Tuscan wine estate is a Tuscan dream come true for anyone wanting to start their Italian winery.

No expense has been spared on the wine machinery and facilities. The cantina has the capacity to produce 250,000 bottles per annum. The wine has already been highly praised by wine connoisseurs near and far.

There are 25 hectares of productive, professionally maintained vineyards producing Sangiovese, Cabernet Sauvignon and Merlot, just to name a few grapes grown, of which 22 hectares are recently planted, high-density.

Additional land includes 11 hectares of beautiful mature olive groves, producing a high-quality virgin oil. 33 hectares of arable land and 50 hectares of woodland.

There are three other buildings, two of which could be restored to create further luxury accommodation within the estate. Near the cantina are three independent apartments for staff and the estate workshop and staff parking. This area has been cleverly masked by trees and mature bushes.

If you want to invest in Tuscany and love Italian wine, Le Buche is a must-see investment opportunity.