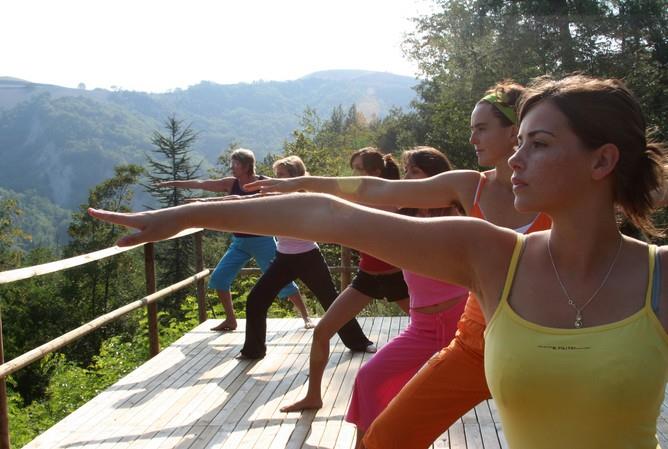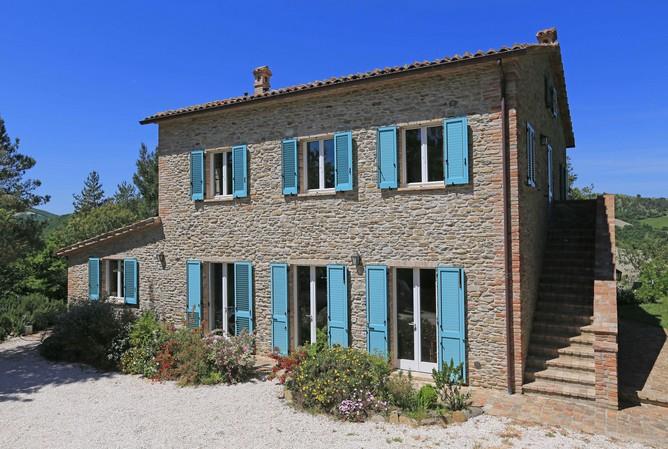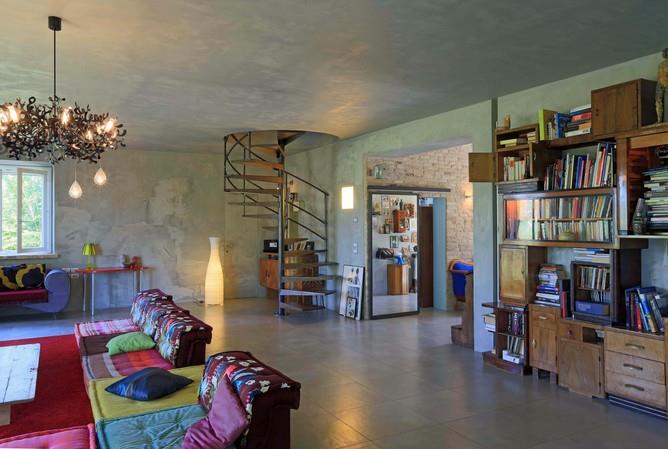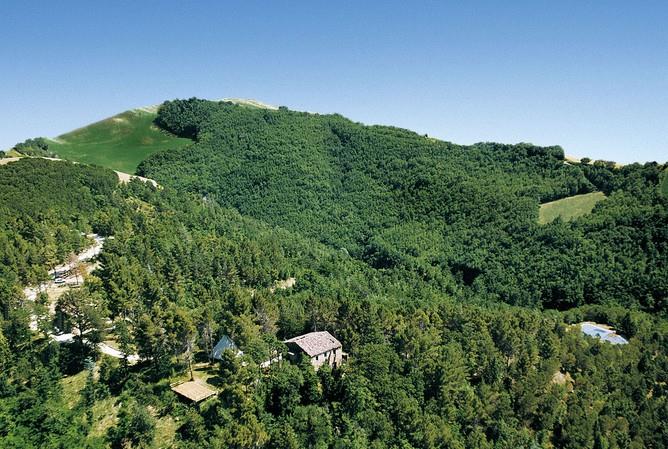 Consisting of four buildings, with ample accommodation for both guests and permanent residents, this wonderful estate consists of 91 acres of land with panoramic pool, yoga platform and oodles of peace and quiet.

Recently restored the brick built main villa has an external staircase that leads to guest accommodation. The ground floor is open plan with an enormous sitting room that enjoys the stunning view through an equally enormous glass window. The kitchen and dining room are sociable, spacious and of modern design with easy access to the external sitting areas that surround the building. Also on the ground floor are an entrance hallway, a guest cloakroom, a study/bedroom with bathroom and a utility room. An internal staircase leads to the first floor with three bedrooms and three bathrooms. The attic space has a bathroom and two rooms that are currently used as offices. There is a large garage/storage area in the basement.

Further accommodation is in a separate building some distance from the house. There is a professional kitchen on the ground floor as well as a largedining/events room, three bedrooms and three bathrooms plus a separate W.C. for the cook. The outside staircase leads to the upper floor where a central corridor leads to five bedrooms that share three bathrooms. Given the ample height of the building extra sleeping space has been created by the construction of a wooden platform in each of the rooms. The guest accommodation is simple and well laid out; perfect for its purpose.

More guest accommodation is provided in the more recently restored third building where there are three ground floor bedrooms all with independent access and ensuite bathrooms.

The fourth and final building is set into the hillside and consists of a technical/boiler room, a storage space and a garage.

The buildings are surrounded by over 37 hectares of peaceful wooded land crisscrossed with little pathways that lead down to the pool (which also has a paved road) the yoga platform, smaller platforms that are perfect for massages and treatments and a number of little wooden cabins. It is very difficult to describe the atmosphere of this truly magical location where peace and nature seem to take over as soon as you drive along the private road that leads first of all to the guest accommodation before arriving at the main villa.

The Observer: "The Hill is a magical place. The kind of gorgeous Italian farmhouse - plus pool, gardens filled with wild flowers, and panoramic views - that you'd spend a fortune renting for a couple of weeks over the summer."

With incredible all around rural views the property is extremely private and exclusive whilst being only a short drive away from the beautifully authentic and culturally important town of Urbino. ;
Well established Italian company
Four buildings
91 acres of land
Salt-water swimming pool
Yoga platform
20 minutes from Urbino
Peace and quiet in abundance!